About Emergency Dental Care
Some dental problems (such as a cracked tooth, jaw pain, a toothache, and others) need quick relief. If these mouth emergencies happen, individuals near the Mentor, OH area are urged to phone our dentists at DentalWorks - Great Lakes for help and assistance. Our dentists will respond to every question regarding the patient's dental emergency and go over temporary relief and longer lasting options. If calling during normal office times, the patient is generally asked to visit DentalWorks - Great Lakes for emergency care, although for concerns that happen after the office closes, our dentists will be called and given the patient's contact information, so our dentists can help the patient determine the most suitable plan. Patients may also make an appointment at DentalWorks - Great Lakes any time on the website for issues that do not require fast care.
Reviews
"Always easier than you think ! Very good."
- L... /
Google /
Aug 24, 2019
"Always easier than you think ! Very good."
- L. /
Google /
Aug 18, 2019
"I have to say, my anxiety level was off the charts as soon as I pulled up. When I went in the back, I was absolutely shocked of the knowledge, compassion, kindness, & honesty!!! I mean who likes going to the dentist?! It took me a month to come in because I was nervous to hear the same ole song & dance again, either your tooth gets pulled or you pay up!!! Due to my surprise, this office has one of the most genuine professional staff as a whole that I have ever met period!! I was soo upset I was crying, & i would never have guessed the quality of compassion, & understanding for how you actually feel is just beyond words!!!! I know now that I was brought here to this actual site for a reason. It was a blessing!!! I recommend this staff & office to anyone who's teeth really matter to them. I'm soo grateful for the staff as a whole for welcoming & taking care of me!! Truly, thank you from the bottom of my heart for all your hard work that you all do! GREATEST STAFF EVER!!!! Sincerely, Christine Munro"
- C.M. /
Google /
May 10, 2019
"Dr Hassan was very helpful and provided excellent care and advice."
- J.O. /
Google /
Apr 30, 2019
"I found Dr. Habashi at Dental Works Willoughby through my insurance company. I had a number of procedures to get through and I also have a high level of Dental anxiety. Suffice it to say I was not looking forward to using a dentist I didn't know. Dr Habashi and his staff were so much more than I hoped for. Not only did they show kindness and compassion but Dr Habashi talked me patiently through my options and educated me through things I didn't understand. I felt included in the decision making process and was able to decide, with Dr Habashi's advice, what was best for me. I'm very nervous about dental procedures in general. I've had Dentist that have made me feel embarrassed about this. No one at Dr Habashi's office made me feel that way. They understood that this was very real to me and no one told me to "just relax". (I hate that! Don't you think if I could I would!!) rather they checked in with me often asking if I needed a break or if there was anything they could do to make me feel more comfortable. "We" the patients pay a lot for our Dental insurance, deductibles and portions of our procedures. This office understands that and truly treats their patients as valued customers who could take their business elsewhere. They are a patient centered practice that is truly hard to find. I'm so great full I found them and highly recommend Dr Habashi and the amazing staff at Dental Works Willoughby."
- J.V. /
Google /
Apr 19, 2019
Previous
Next
For after-hours dental emergencies, the individual is advised to phone DentalWorks - Great Lakes and give a message to our answering service. Our dentists (or a local approved dentist, if our dentists aren't available) is phoned and the patient's information and number is passed on to our dentists, who will call the patient. Typically dental emergencies will be resolved with a prescription submitted to an emergency pharmacy and the individual is asked to come to DentalWorks - Great Lakes when the office opens. If the individual experiences a more serious problem of uncontrollable bleeding, extreme pain, and/or signs of an infection fever and swelling, our dentists will generally send the patient right away to the nearest emergency room if it is during non-office hours.
Our dentists will typically schedule a second appointment to assess the patient's progress or to complete any other treatments. Our dentists will talk to every patient regarding individual aftercare guidelines that need to be followed precisely for better healing. Patients will continue to plan yearly dental examinations and twice yearly dental cleanings at DentalWorks - Great Lakes so our dentists can find and treat any developing concerns that may need emergency dental care.
Oral health emergencies shouldn't be left untreated due to financial problems. DentalWorks - Great Lakes will talk to the patient's insurance carrier to find their best coverage. DentalWorks - Great Lakes takes several payment options and connects patients with financing plans to help make emergency care reasonably priced.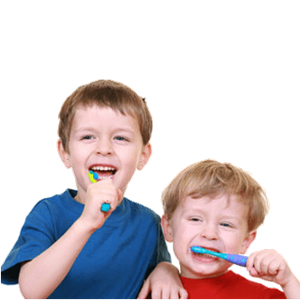 It seems like the most urgent dental issues, such as a lost filling or chipped tooth, tend to happen whenever they are least convenient. Luckily, DentalWorks - Great Lakes provides emergency dental care. When you have a concern that needs urgent care our dentists at DentalWorks - Great Lakes will do their best to get treatment to you as soon as possible.
Related Procedures